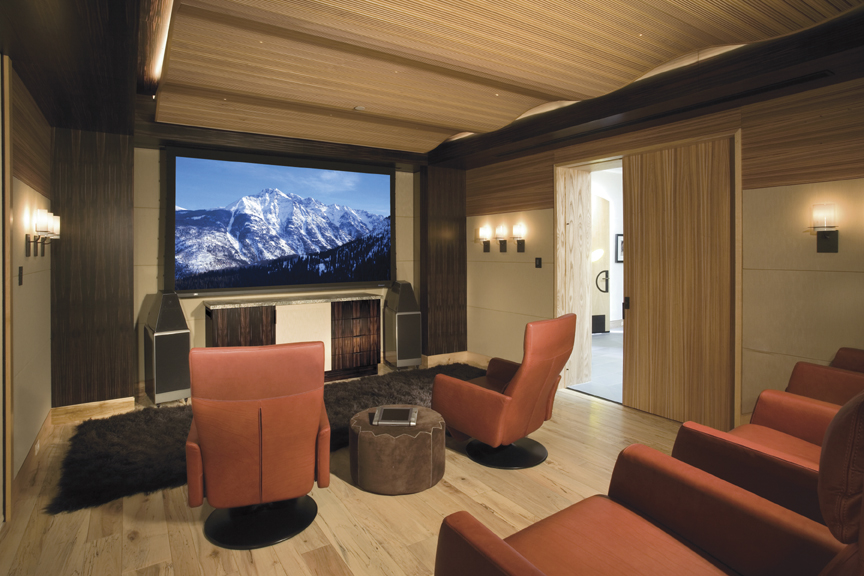 Partner Highlight
Xssentials - Technology for Living
When the highest quality equipment is required by Xssential's highest calibre customers, Equi=tech is right on the list. Whether its EMM Labs, Dan D'Agostino, Wisdom or Marantz, Equi=Tech is providing clean noise free power with low impedance.
Listen to your media, not your electricity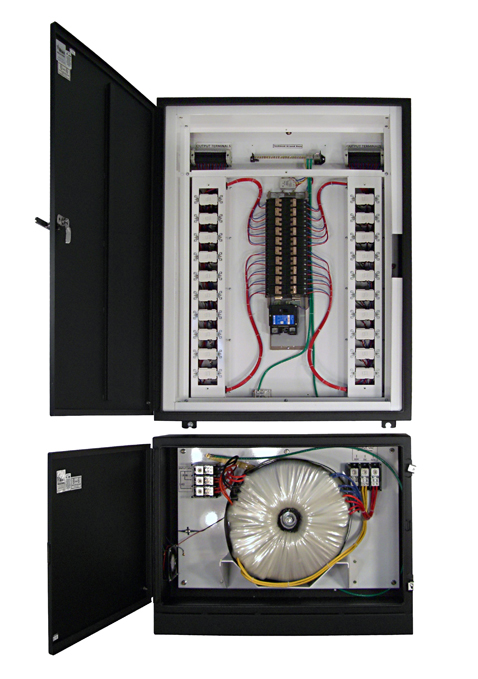 Award winning Equi=Tech Wall Cabinet Systems are factory preassembled power distribution centers for hard wiring balanced AC power into a facility – a complete balanced power distribution system built into a wall cabinet. Only minimal installation is required eliminating many expensive hours of labor and hard to find electrical parts. All the necessary components such as transformer, breakers, GFCIs, surge protectors and line filters are factory assembled using the highest quality materials and components. The WQ series provide 50-200amps in both 50 and 60hz as well as 120v and 240v out.
RQ Series Rack and Floor Units
---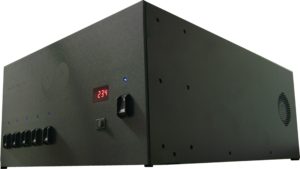 Our rackmount components are designed to integrate with your existing systems with minimal impact to your layout. Every component specified in our designs have been selected from years of research and testing in professional and consumer high definition A/V systems in both analog and digital formats. Each component used has been selected for its superior quality and performance. Each RQ unit comes equipped with digital filtration and range in options from 15 to 75amps with either 120v or 240v 50 or 60hz.
Who Uses EQUI=TECH Products?
Your Model 5Q balanced transformer is incredible. I would love to sit all the 'doubters' or those who think the revolution in balanced/symmetrical power is 'hocus pocus' in front of my system and make believers out every one of them! For I know for certain they'd be headed to their local dealers just after a few minutes. The difference it is astounding. This product is amazing and worth every penny. All too often we audiophiles spend far too much money for things that make little or only very slight differences. In the quest for that elusive sonic perfection, we then begin to buy things only us and our 'trained' ears can hear. Despite the craziness of this practice it is important to note another role these purchases make- and that is to make us 'feel good' about the ultimate signal path in our systems. i.e.: expensive interconnects, belt-driven, dedicated cd transports and d/a's, etc… Any true audiophile knows what I'm talking about. So rare is the moment a new piece of equipment makes you leap out of you seat and want to jump up and down. Its the same moment when you want to pull out every great cd you own and listen to again like it was the first time! Over the past two years I've been fortunate enough to already know the benefits of balanced power isolation transformers. My first go at it was the Furman 30A-IT series unit. I found that it made a noticeable improvement in sonic quality, but after opening the unit up (as all tweaks do) and comparing the transformer size and overall build quality to Equitech's I'd seen at a trade show, I decided to step up to your product, the 'originator', and spend the additional money for your flagship 5Q. While more expensive and not yet even in production, the differences in the overall size of the transformer, your workmanship, and extra features were enough for me to give it a try. Just about a month ago I received my Equitech Model 5Q with the same understanding that, while probably spending too much money for something seemingly esoteric, it would nonetheless give me the satisfaction that I owned the finest piece of AC conditioning equipment money could buy- and even just knowing that, I would have settled for a marginal difference. After lifting the near 200 lb. unit into my rack (I had to enlist a friend to help me accomplish this), I quickly began plugging in all my expensive audio gear into the appropriate outlets on the back. I was lucky enough to have a 220V-30A outlet at my rack fed directly from my breaker panel ahead of time in anticipation of the unit. Now was the true test. I put on a CD that I've used for sonic clarity and imagery for years and what I heard BLEW ME AWAY. I could NOT believe my ears!! Thinking I was imagining things, I quickly jumped up and put on another trusted CD and it too was nothing short of amazing. The details in the imaging and depth of the recording were vastly improved. Also, I noticed the low end was MUCH tighter and controlled. These recordings sounded as though Id heard them for the first time. So hats off to everyone there at Equitech for producing such a truly fine piece of equipment. One that is a 'must have' for any serious audiophile and one that I will cherish for a lifetime.

Dean Rossi
Sound conditioning is a must in this day and age to get the optimum performance in any system. I received my Equitech 1.5Q not even a week ago and the effect is nothing short of stunning. I have a low power tube system with high effiency speakers and the Equitech improved timbre of the instruments, width and depth of the sound stage, and blackness of the background dramaticallly. What else is there? If you are in to musicality and are thinking about changing your amplifiers or some other component in your system do yourself a favor and get one of these first. What you don't spend changing out in your system may actually save you money in the end.

Stephen Winfrey
How about I cut to the chase? EQUI=TECH RULES!!!!!! I am just ecstatic over the performance of the 2Q Line Balancer your technicians recently built for me. It is by far the best AC product I have ever owned. It is truly a reference piece. I have never heard my high-end audio system produce such pure, clear and lifelike sounds before I started powering all the components with the Equi=Tech Model 2Q. And I am no beginner when it comes to line conditioning. I have been chasing down those nasty AC gremlins before it was fashionable. Starting shortly after putting together my first serious system in 1978, I knew the importance of clean power. I spent many nights listening in the wee hours because the system just sounded better. Since most of your previous clients have been in the recording industry you may not be familiar with the following product names. This compilation represents many thousands of dollars I have spent ( not to mention all the time involved ) on products that promised to help clean up the AC powerline……..Double Tice Power Blocks with Double Titans and Micro Block; Pac Idos; API PowerWedge; the original plastic cased MIT Z-stabilizer; Chang Lightspeed; VPI Bricks; Cable Jackets; Versalab IEC Woodblocks, Red Rollers, Split Rollers, FLat Rollers; Marigo Apparation (two different incarnations) with Reference Power Center; Bybee/Curl Pro Signature Line Conditioner with AC Chargers on every component; TG Audio Power Strip; two PS Audio 300 Power Plants ( I returned them within the 30 day trial period for full refund); Audio Prism Foundation 3, Waveguides, Quietline Symphony. I have also owned Cardas, Synergystic Research, Audioquest, Grace, Marigo, TG Audio, Silver Audio and Omega Mikro power cords. As you can see from my list, I even had my power company change transformer kettle which provides power to my residence when an oscilloscope check showed the sine wave peaks were flattened out. I have put in new electrical service paying close attention to installing the 20 foot ground rod away from the overhang of the house but near a downspout to insure that it will always be in moist soil. Dedicated isolated ground outlets into the listening room ( #10 underground romex inside Seal Tight with Seal Tight grounded at the panel end only) Ferrite chokes on all appliances, clocks, etc., Using 220v switches to break both hot and neutral wire on any fluorescent position….WHEW!!!! After doing all of this, along comes the Model 2Q Equi=Tech and I am just amazed at the incredible improvement in the noise floor, bass extension and definition, sound stage placement and overall sense of ease in the delivery of the recording. My amplifiers are 18 watts class A single-ended going into the 91db efficient speakers and I no longer hear them even hint at clipping as they did before the 2Q was installed. Thanks Rick for all your advice and help assuring a swift delivery of my unit to me. Martin, you were right on. The Equi=Tech 2Q is drop dead gorgeous with the blue LED lights you have chosen to use. I love the front panel layout using symmetrical positioning of the rocker switches (to underline balanced perhaps?) Top notch workmanship and the meter is so trick. It is surely Stealth-like in appearance and I love it! Thank you Martin and all the people at Equi=Tech who make it possible to get so much closer to the music.

Dean Carl Johnson
Contact US at 888-404-9799
We always love to hear from our customers. Feel free to drop us a line at sales@equitech.com or give us a call during business hours; 8am-6pm PST or EST. If calling internationally please remember to add +1 prior to dialing our 888 number, and leave a detailed message. We'll be glad to get back to you promptly.
Get in Touch